Wholesalers make business deals on almost daily basis and negotiate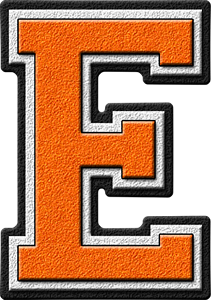 Wholesalers make business deals on almost daily basis and negotiate with wholesale suppliers, manufacturers, and distributors, with or without predefined goals. Therefore before moving on to the tips and tactics to evolve appropriate negotiation, it is important to know how manufacturers approach negotiation process. Getting a good wholesale deal is not a big thing; the big thing is your negotiation ability to close the deal at better terms. Most of the times, wholesalers just focus on the end results and not on the process about "how" to reach at the desired results. This "how" is really important for closing a good wholesale deal.
Facts and Knowledge:
First of all, consider the fact that you are representative of your wholesale business and a professional negotiator. You must know the "product details" and its market value. You must know the person with whom you are going to negotiate with. Once you are in the session with him, be as professional, credible and confident as possible. Do not start with any irrelevant question or query, directly start with the details, minimum order quantity and shipping details. Style of negotiation does matter; don't be over confident and intimidated.
Understanding the Market:
If you do not know the market you are dealing in, how would you know if you are going to make a good deal? You got to know the current demand of particular product you are going to buy or sell and also the market price of that product and the price that other suppliers are offering. The shipping charges, fares, inventory costs and the difference between resale price and the price you are going to offer for the particular product, knowledge of everything is important to have a good deal. Remember, your purpose is to earn more profit so ponder before you buy or sell.
Variety in Negotiation:
Negotiation is a complex communication process for wholesalers and requires both parties to agree on common grounds. For this purpose, a single strategy can not work for you in situations. A good negotiator does not always go for a particular strategy for a good deal but he always tailors different approaches in different negotiation sessions. The success of this technique lies in understanding the simple facts about products, company and the market. Be flexible but conscious in understanding the dynamics of the negotiation process.
Ask, Listen and Judge:
Wholesale pricing is the most important factor in closing a deal but it is not the only factor. There are always different motives behind every successful deal but you should not forget the money factor. Remember, whatever you are buying, the asking price is always high. Therefore start with lower bids. Be flexible in putting ahead your demands, try to listen, apprehend and then give your feedback. Close the deal at a common point where both parties are at ease in terms of profit. Don't elongate the matter.
Once both parties reach at a common end point then convert the deal into a written offer. Discuss the concept, terms and conditions verbally but written agreement is the only best and practical option.