Are Adult Education Degrees Right For You?If you love to
Are Adult Education Degrees Right For You?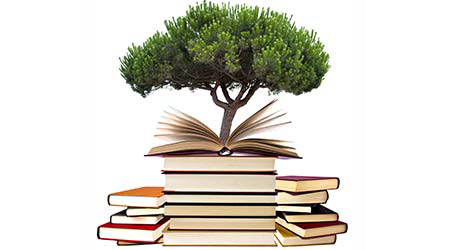 If you love to teach, work well with diverse populations, and exhibit strong interpersonal skills, you may want to consider a degree in adult education in which you can teach and train other adults. Degrees build upon an individual's work experiences and education, qualifying them to work and teach skills in a specific field. Educators can teach large classrooms of students at colleges, universities, and vocational schools, small groups of adults in corporate settings, or work with students on an individual basis.
They prepare you to present informative and interesting lectures for your employees or students by promoting the skills and abilities necessary to initiate, design, develop, organize, and implement effective adult educational programs. These courses also emphasize the development of the theoretical and practical foundation for critical thinking and effective practices. These courses explain the different ways adults can learn, enabling educators to teach adults, plan learning experiences, and conduct pertinent research.
Degree programs are designed for instructors, administrators, trainers, and others who teach or plan adult educational programs in a wide range of environments. Students come from a variety of work areas, such as adult literacy, community colleges and higher education, community-based organizations, health care, business and industry, law enforcement, government, and military. These programs equip students to teach adults in various settings and fields.
Associate's degrees focus primarily on the vocational education industry. They typically include courses in adult psychology and human behavior. Vocational educators can start their careers with an associate's degree and work experience in their field. For example, a person with welding work experience may obtain their associate's degree in education and then teach welding at a vocational school. These degrees can also help prepare students for entry into bachelor's programs.
A bachelor's degree program includes instruction on curriculum development, communication, and the practices and theories of adult education. It prepares you to train others in corporate settings or teach adults in postsecondary atmospheres, such as a technical school. Corporate training managers and specialists create and execute on-the-job training programs for employees. These programs may include specific professional development, employee orientations, or teaching employees how to use new software. Government programs offering life and job skills to underserved populations consistently hire training specialists and managers to work with their clients and determine what type of training they need. These programs vary from literacy skills to basic budgeting depending upon the clients they serve.
However, most degrees are within master's programs. This higher-level coursework includes adult education administration, planning and executing adult education programs, and adult education in social contexts. A master's degree in adult education provides additional education and preparation for professionals seeking training or postsecondary teaching positions, and is commonly a minimum requirement for teaching at the college or university level. For example, a person with a college degree in finance who earns a graduate degree in adult education may go on to teach university courses in accounting.
Professionals devoted to adult education that want to change or influence policy, take on a leadership role, or perform groundbreaking research, continue work onto their PhD. in adult education. These programs focus primarily on research and graduates often pursue careers as administrators or professors. College and university administrators include department chairs, deans, and university presidents, who govern the school and supervise staff. They spend typically spend time teaching, fundraising, budgeting, and working in personnel development.