Organizing events isn't easy. You have to look after many things. It often happens that you will be responsible for the success of the entire conference. However, thanks to sensible planning, you can get out of trouble. So how do you approach the issue of organizing events? This you'll learn from this article.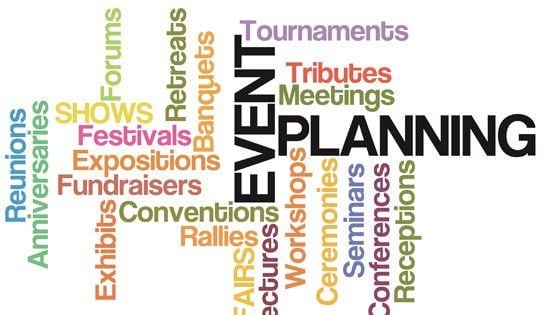 First, set the goal of the event
The first step in establishing an event planning strategy should be to formulate a clear goal. Good planning means that you know in advance what you want to achieve not only in the perspective of individual success but also the long-term one – otherwise, why organize an event? Certainly, you have to approach the planning of the conference in a different way than planning of series of workshops.
Be precise in planning
What does precision in planning mean? Goals should be realistic to achieve and well-spread over time. So what should be the purpose of your event?
– The goal should be specific – determine the result you want to get, for example, a certain number of participants of the event.
– The goal should be measurable – focus on the data that you can accurately measure.
– The goal must be reachable – the goal must be realistically achievable. If you are just starting your career with organizing events, don't expect great attendance. It will save you from disappointments.
– The goal should be relevant for you and your company. After all, you're working hard on every next workshop, training course or conference just to build the organization's success.
– Specified in time – when planning an event, you should reasonably spread over time the achievement of the intended goal. When determining the time horizon limited by the starting and ending point, we can measure the degree of realization of our goal.
Questions you have to ask yourself before planning an event:
– What type of event should I organize (formal, informal etc.)?
– What do the participants of the event expect from me?
– What is the purpose of organizing the event?
– How to spread the event's organization in time?
– How to assess if the event was a success?
– What will be needed when organizing the event?
– What knowledge do I want to convey to conference participants?
To make it easier to organize events, it is worth using special applications prepared for this purpose. Thanks to them you will control the chaos and you will be able to check the number of participants of the event on a regular basis. An example of such an application is konfeo.com, which you can check by clicking the link.